COVID-19 Alert Level 1 and Waka Ama

We have arrived at level 1…and what a journey the last few months have been for all of us. To go from busy summer days with lots of paddling and waka ama events….to instantly no paddling and no events….to slowly getting back into training and now getting back to normal. We would once again like to thank the Waka Ama community for all your efforts over this time to ensure everyone has been kept safe.
For Level 1 there are no restrictions to Waka Ama activity, except International border restrictions that still exist.
Individuals and clubs should remain vigilant and continue to practice good hygiene to minimise the risk of future community transmission.
It is important to remember that If you feel sick at all – Please stay home
If you have any symptoms of COVID-19 even a runny nose, please get a test and then stay home until you get the results back. https://uniteforrecovery.govt.nz/covid-19/about-covid-19/covid-19-testing/
In Alert Level 1 we should be prepared to quickly move into higher alert levels if we need to.

Waka Ama Events:
With mass gathering limits now removed, waka ama events can now take place.
All events on the Waka Ama New Zealand calendar (existing and new) will need to complete the updated sanctioning policy in order for events to be sanctioned.
The updated sanctioning policy will include the following:
It will be compulsory for all sanctioned events to use the Waka Ama New Zealand Online Entry System. This will help with contact tracing systems.
It will be compulsory for clubs to add participants to the online entry system within the specified time frame. Failure to do so will mean teams will be withdrawn from the event.
Event organisers must provide the opportunity for all those who attend an event to 'check-in' keeping a record of attendees, this includes contractors, officials, volunteers, whānau and spectators. This can be through electronic means or in a paper form.
Event organisers must encourage best practice hygiene is practiced
Event organisers need to be aware they may be asked to postpone or cancel gatherings under the circumstance that a significant outbreak has re-occurred, or if case numbers increase.
Further information regarding Sport in general and Level 1 can be found on the Sport New Zealand Website here: https://sportnz.org.nz/assets/Uploads/Play-Active-Recreation-Sport-Alert-Level-1.pdf?mc_cid=956bc2fec9&mc_eid=685f795916
Waka Ama New Zealand will assist event organisers by providing guidance and access to best practice information, templates, and advice. Please contact admin@wakaama.co.nz

Water Safety: A reminder for all those getting back into paddling, especially if you have not paddled since March.
Regular safety precautions must always continue to be adhered to:
Life jacket/s

Two forms of communication
Spare paddle/s
Leg leash (OC1)
Bailer/s
Tell someone you are going paddling and when you are likely to be back
If you are paddling in the evening, make sure you have a light on your waka that is visible 1 meter high and 360 degrees. (This applies to W1, W2 W3, W4, W6 & W12)
Please consider the weather conditions before paddling. Check the tide & check the wind conditions. Do not paddle in weather conditions e.g. strong wind / large swell, that are beyond your capability.
Put Spray skirts on your W6 if conditions are going to exceed 15knots (including at training)
All equipment should be checked prior to paddling. Most W6 Waka have been sitting outside for at least 6 weeks, so it is important to:
o Check the lashings are still good and tightly attached to the taumanu. Check the lashings on the ama too.
o Check the bungs are still in and it is always good practice to check that there is no water in the bulkheads of the waka or the ama
o Lastly, check that there are no cracks or physical damage to the waka or the seats before going out on the water.
High risk activities should only be completed within the confidence and skill level of the individual participating to continue to reduce the need for emergency services assistance.

The water temperature in the winter is cold, so you should dress appropriately for the conditions.
Be responsible and adhere to Maritime NZ guidance maritimenz.govt.nz
If you have not paddled in 2 or 3 months, take it easy when you get back out on the water, don't overdo it in your first session. You do not want an injury to set you back with even more weeks off paddling.


If you are feeling unwell or have any symptoms of COVID-19 please stay home – Do not paddle.
Please contact admin@wakaama.co.nz should you have any questions
For more information

You can stay up to date with the latest information and advice from the New Zealand Ministry of Health here:

health.govt.nz
There is also a dedicated Government a website where you can find all essential information covid19.govt.nz
COVID-19 Alert levels: covid19.govt.nz

Information regarding COVID-19 in relation to the Sport and Recreation sector is available here:

sportnz.org.nz
Example of Club COVID-19 Level 2 Processes
Tauranga Moana OCC - https://wakaama.co.nz/stories/read/1005299
Taniwha Outrigger Canoe Club - https://wakaama.co.nz/stories/read/1005300
These documents are attached below
COVID-19 Alert Levels for Waka Ama
Alert Level 2 - Gathering size 100
Sport New Zealand COVID-19 Community Resilience Fund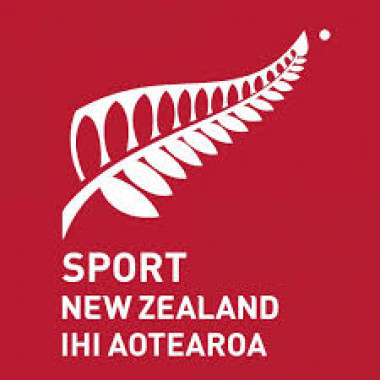 Sport New Zealand has this week announced a new fund designed to assist as short-term relief for Regions and Clubs across all sports throughout the country.
From Monday 11th May, all 6 of our Waka Ama Regions and all Waka Ama New Zealand affiliated Waka Ama Clubs will be eligible to apply to the Sport New Zealand Community Resilience fund.

https://sportnz.org.nz/covid-19/sector-support-package/community-resilience-fund/ for more information: https://wakaama.co.nz/stories/read/1005294
If you have any direct concerns regarding COVID-19, you can call the dedicated Healthline for free on 08003585453 (or +64 9 358 5453 if you're using an international SIMS)

If you are feeling unwell or have any symptoms of COVID-19 please stay home – Do not paddle.
Please contact admin@wakaama.co.nz should you have any questions
1,822 paddlers have looked at this page
Updated: May 13, 2020