Vivienne Harvey
The Fire and Ice Club in Dunedin started as a Dragon Boat Club until a few enthusiasts saw the light and converted it to a Waka Ama Club in the early 90's Vivienne Harvey was one of those enthusiasts known as the Fire and Ice 'Originals. Viv has attended many sprint nationals since 1997 and has been instrumental in growing and encouraging participation in Waka Ama in Dunedin and throughout the South Island ever since she started paddling. She has done so with relentless passion!
Viv has held every leadership role within her own club over that time, but has also been the President, Secretary and Treasurer of the Te Waka o Aoraki Region over the years , and was member of the Nga Kaihoe o Aotearoa National Committee as the Te Waka o Aoraki delegate for several years.
Viv has supported many of the individuals who have started new clubs throughout the South Island and has been a mentor for buddingadministrators. She has impacted the lives of hundreds of paddlers young and old and their whānau…and she is still going.
Viv was a founder of the Fire and Ice – Ice Breaker Race – held every year at Queens Birthday weekend it is the southernmost race in the world and one of the highlights on the Waka Ama Calendar. Viv and her team have grown the event into a great experience and a bucket list item for all keen paddlers in Aotearoa. Last year the 20th edition of the race was unfortunately cancelled due to COVID.
Viv has and continues to make a real impact and a difference to so many peoples lives through Waka Ama.
Viv deserves to be the first recipient of this Tohu from Te Waka o Aoraki.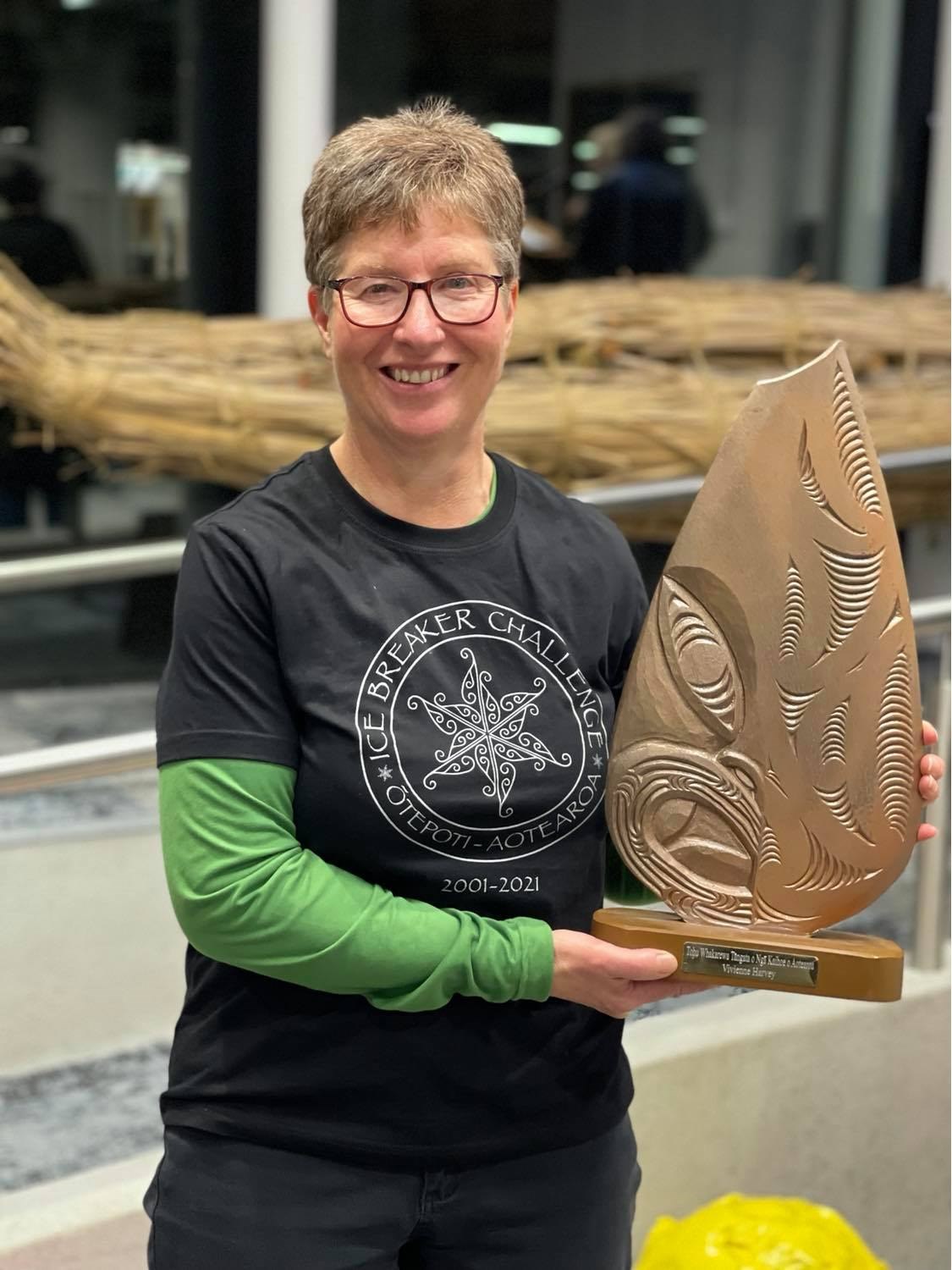 Updated: Mar 22, 2022
103 paddlers have looked at this page