Kiwi Campbell
Ngāi Tūhoe, Ngāti Porou, Te Whānau a Apanui
From a young age, Kiwi and her whānau have been heavily involved with Waka Ama at a local, regional, national and international level. Kiwi started coaching at a grassroots level with under 12, under 13s team and continuing up the age groups to develop young paddlers.
Not only does Kiwi spend her time coaching and mentoring paddlers, but she also has a strong presence on the water herself. Kiwi has numerous accolades to her name, including national titles both in the team and individual events, this success has also been shown on the world stage with Kiwi having attended many world championships for her club and as a New Zealand Representative coach/paddler.
Kiwi Campbell's coaching success as the New Zealand Open Women's Coach at the 2016 and 2018 Elite World Championship events was outstanding. With the Aotearoa Elite women dominating across the last two world championship events. Kiwi is the current coach for the Open Women for the 2020 World Sprints in Hawaii.
Kiwi is one of the most successful coaches our sport has seen and will continue to see well into the future. In 2016 Kiwi was named the Māori Sports Coach of the Year no mean feat in a category where coaches for Rugby Sevens and Māori All Blacks were also nominated.
We know that Kiwi's successes are not accomplished on her own. Kiwi has a strong network of support her - husband Bruce, sons Mairangi and Maia are all renowned paddlers in the Waka Ama community, and her Mother Irene and late Father Rex have always been heavily involved in the Horouta Waka Hoe Club and have supported her throughout her waka ama journey.
Kiwi is a strong mana wahine who has given countless hours, blood, sweat and tears to this sport, while also being a fine ambassador and example to paddlers of all ages.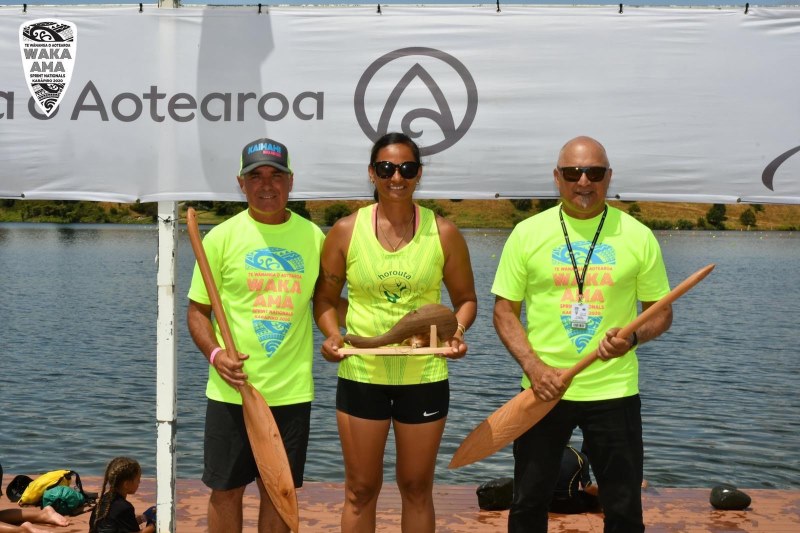 Updated: Mar 22, 2022
331 paddlers have looked at this page