Tim Marshall
We acknowledge two men (Paora Howe & Tim Marshall) who have been involved in the sport of Waka Ama for 2 decades as paddlers, managers, and administrators. and for the last 8 have dedicated themselves as Board Members of Waka Ama NZ.
In 2011 our sport was transformed under the new governance structure with the establishment of the first Waka Ama NZ Board. They have passionately and selflessly given of their time and their skills over those last eight years and have contributed considerably to the organisation we have today.
Since their time on the Board, the sport of Waka Ama has flourished. We have established an office with professional management; we have more than doubled our membership; we have competed in 6 World Championships; we have won world championships; we have increased the number of clubs in Aotearoa (by 21); we have increased the number of schools taking part in our secondary school nationals to over 120; we have attracted corporate sponsorship, and increased government recognition; we have documented our sport's history, and provided a cultural context for everything we are about. We have established Te Tohu Whakarewa o Nga Kaihoe o Aotearoa, honouring people who have given so much to Waka Ama. We have put in place policies and procedures that will serve our sport for decades to come; we have implemented a sanctioning policy for events and streamlined our IT systems; We have established a coaching framework and a development plan. We have the grown Sprint Nationals, Long Distance Nationals, Secondary School Nationals & Takapuna Beach Cup; we have won awards; we are the envy of many other sports in Aotearoa.
We have come a long way and done a lot, so much so, that it's hard to imagine where our Waka Ama world would be without all of those things having been successfully undertaken.
Tim Marshall, as Deputy Chair, has often been a quiet consistent, calm voice of reason over the last 8 years, stepping into many roles and doing whatever is needed to get 'whatever' it is done. Tim has offered guidance and support to Lara in her role as CEO and together with Paora have created a formidable governance leadership team. Tim consistently represents our values of Waka Ama NZ and epitomizes fairness and service in everything he does.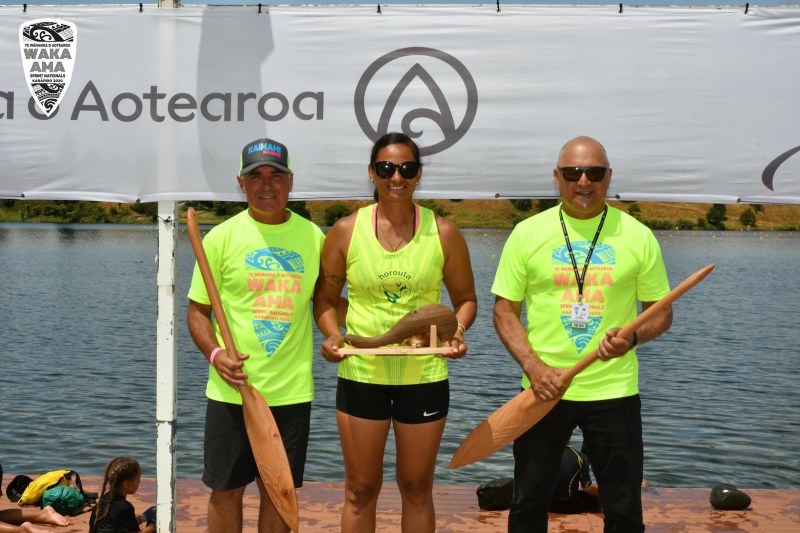 Updated: Mar 22, 2022
387 paddlers have looked at this page