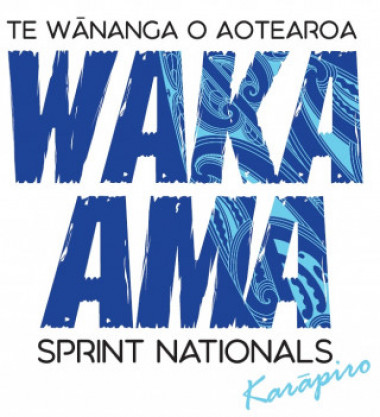 Check out the updated times and placings for 2021
Ever wondered who are the teams, clubs and individuals who have won the Waka Ama Sprint Nationals before? What their times were? How many times your club has won an event? Which regions have been strong in which events? Who are the teams to watch this year? Who are the individuals that have won W1 titles? Well..... we have spent much time gathering historic results and putting them all together so that we have a record of National Title Holders to date.
The spreadsheet has 3 tabs:
W6 500m Title holders
W6 turns Title holders
W1 500m Title holders
CLICK HERE: National Sprint Title Holders
There are a few years results that we do not yet have - all of the results we have to date are attached below:
If you have a copy of the results that we are missing, or you know who was a Champion in a year that we are missing, please let us know by emailing admin@wakaama.co.nz
This historic record took much time to put together and we are delighted that we now have all this information recorded in one please for future generations to refer to.
It will be updated annually from now on.
If you have any questions, please don't hesitate to contact us.
Reader Comments
(This story is archived no further comments can be added)
Thats Awesome to see. Thanks for the research


paul

- 12-Dec-2013

Thank you so much for this : ) Puts things much into perspective.


Kahukura

- 12-Dec-2013

Awesome this is great thank you.


Bob

- 13-Dec-2013

Hi is there any under 23 women and men?


Teimana Heiti

- 13-Dec-2013

This is absoloutly amazing . The time differences ! Vaka Manu all ta taays!! Hehe


Josh Leilua

- 13-Dec-2013

Thanks you guys for all your hard work. It is good to look back and see all the times and acknowledge all the winners


Helen Te Puni

- 16-Dec-2013

Wholey Tyrin 5 years in a row. Can anyone beat that.


tpoti

- 17-Dec-2013

Really awesome to be able to look back and reminisce about the good times in waka and to see how far this sport has developed.


Gerri MacDonald

- 19-Dec-2013

Gee Tyrin's Fastest time in the W1 open men 2.11 thats smokin.!!


TUOTR

- 20-Dec-2013

Maui won 7-8yrs. Nick titov did a 2.07mins, andrew penny did a 2.09.


chur

- 06-Feb-2014

Maui won 7-8yrs. Nick titov did a 2.07mins, andrew penny did a 2.09.


chur

- 06-Feb-2014

No results for Maui coming in 7 - 8yrs? and no time of 2.07 for nikolai titov so according to these results Tyrins still the fastest open men out of NZ.


chur

- 06-Feb-2014

Is it possible to try and get these same kind of records but for the world sprints over the times. or who are the current record holders time wise?




ocpaddler

- 06-Feb-2014

Yep Tyrin's the champ alright! I think most open mens paddlers would agree he could have won more if he didn't have a break. Perfect technique


TPOTI

- 06-Feb-2014

It's great to have it. But I can't see the Golden Master results.


Katja

- 07-Feb-2014

also there are no under 23 results can we please have these?


J23 Women and Men

- 07-Feb-2014

those old days races werent at Karapiro and course prob way different.


chur

- 10-Feb-2014

Awesome to see those results lots of hard work done by some great paddlers..



Richard

- 10-Feb-2014

Yeah Tarawera Raiders course record u19 1995. unbeatable


red dog

- 14-Feb-2014

This is cool. Some of the times are wrong though. U19s times were much closer to open times. Manawaru win in the opens was a 2:02 in 500m. I remember cause we were racing for a box of beers trying to crack 2 mins. Otherwise this is handy to have, thank you. Results from the world champs would be great cheers.


Cc

- 25-Feb-2014

Awesome to see the results. Times would be so up in the air with all the different winds and length of courses. So I wouldn't be comparing times.


Fozzy bear. Waka waka

- 05-May-2014

Was disappointed to only find results went up to SM races. What happened to the Goldies?


Gaylene Sciascia

- 23-Jan-2015

Old thighs for arms Tyrin


Big Daddy

- 22-Apr-2015

SIEG AURAAAH! Outstanding results


Isaac

- 17-Nov-2016

Are there no results for the 23's division?


Anon

- 19-Jun-2017

Are there no results for the 23's division?


Anon

- 19-Jun-2017

Where are the U23 results for W1? Can they be added please.


Tee

- 10-Jan-2019
122,906 paddlers have looked at this page
Updated: Feb 24, 2021