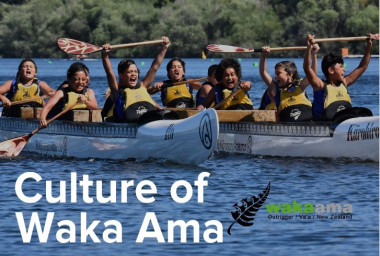 While you have some downtime why not complete our culture of waka ama learning tool!!!
It is a learning tool for our members and for the wider waka ama community to learn about the culture of the sport of waka ama - the way we do things and why.
The booklet provides new and existing members with basic information about the history and cultural aspects of waka ama so that all feel included. The online quiz is designed to help reinforce one's knowledge and learning and promote those special aspects of our sport we often take for granted.
This online learning tool is also a required module for our Foundation Coach certification - click here for more information regarding Waka Ama NZ Coaching Pathways
Take some time to read the booklet and then test your knowledge with the quiz. 



Contact admin@wakaama.co.nz if you have any questions
Link for the karakia: https://www.youtube.com/watch?v=gHGsfFBeK4Q


107,659 paddlers have looked at this page
Updated: Apr 8, 2020