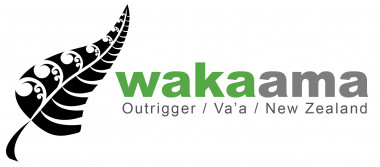 Please find information regarding qualification for club teams to the 2020 IVF World Club Sprint Championships being held in Hilo, Hawaii.
The IVF Va'a World Sprints Hawaii 2020 is now CANCELLED - please contact worlds@wakaama.co.nz if you have any further questions
March 2020
Update from the International Va'a Federation
Pānui 1 is now online
Updated V6/V12 and V1 Qualifiers is now online
MEMO FROM THE INTERNATIONAL VA'A FEDERATION
COVID-19_ UPDATE for all involved in the 2020 IVF World Sprints - Hilo
The International Va'a Federation is working closely with the Hawaiian Canoe Racing Association in monitoring the situation and following-up on the recommendations of the World Health Organisation (WHO) and local authorities.

We continue to plan confidently for the event and currently have NO plans to postpone or cancel.

Whereas it is true that there are travel restrictions and bans for certain parts of the world, this situation is in flux, and we will keep you updated regularly with any news regarding COVID-19 and any impact that it may cause over the next few months.

Head to our website for a

COVID-19 Preparedness and Frequently Asked Questions document
further resources and information:
http://www.ivfiv.org
Should you have any questions or concerns regarding your travel arrangements for the IVF World Sprints in Hilo in August we would advise you to speak directly to your travel agent or airline
Any questions please contact your area coordinator
Helpful links

See all NZ intents online here: https://wakaama.co.nz/racecalendar/lookup/1645
NZ Intent Info: https://wakaama.co.nz/pages/view/1005245
World Sprints Website: https://www.worldsprints2020.com/
IVF Website: http://www.ivfiv.org/
IVF Sprint Rules: http://www.ivfiv.org/race-rules.html
2020 IVF WORLD SPRINTS HILO, HAWAII - Dates
15 August Course familiarization & Opening Ceremony
16 August Course familiarization
17 August Elite World Championship and Para racing
18 August Elite World Championship and Para Racing
19 August Club World Championship
20 August Club World Championship
21 August Club World Championship
22 August Club World Championship
23 August Club World Championship
Race Venue:
Hilo Bay, Big Island, Hawaii
Travel:
North Shore Business Travel they are happy to take travel enquiries and bookings from club teams.
Contact Michele Miratana: michele@nsbt.co.nz
Accommodation:
Hotel discounts, if available from the event organisers follow this link:
https://www.worldsprints2020.com/accommodations/
For more information regarding the event check out the event website here https://www.worldsprints2020.com/
Please contact worlds@wakaama.co.nz should you have any questions

Should you have any questions please contact worlds@wakaama.co.nz

11,596 paddlers have looked at this page
Updated: Jan 29, 2020