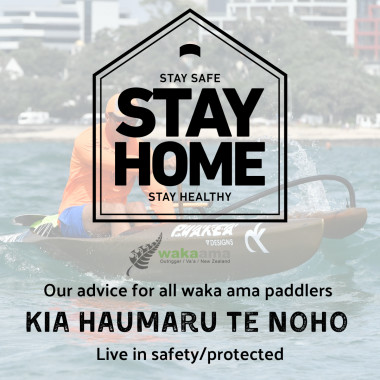 Further to our original information regarding the COVID alert status moving to Level 4 at midnight tonight and Aotearoa NZ now being in a State of Emergency, we are now advising that all waka ama paddlers stay off the water and your waka for the next four weeks. Please stay home. We know how hard that will be for a lot of our waka ama whānau, as the water and our waka are safe spaces for us all. But in the current conditions and with emergency and medical services under stress... please adhere to all government directions and stay home.
You can stay up to date with the latest information and advice from the New Zealand Ministry of Health here: https://www.health.govt.nz/…/dis…/covid-19-novel-coronavirus
There is also a dedicated Government a website where you can find all essential information https://covid19.govt.nz/
If you have any direct concerns regarding COVID-19, you can call the dedicated Healthline for free on 08003585453 (or +64 9 358 5453 if you're using an international SIMS)
Kia kaha tātou!
590 paddlers have looked at this page
Updated: Mar 25, 2020