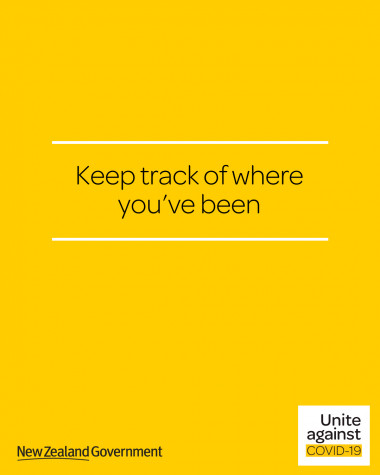 As we continue to progress through this new COVID life, we are advising clubs to download a QR code to be displayed at your club's facility/area to allow club members to check-in each time they are onsite.
The details on setting up a QR for your club is listed below

Getting your official QR code poster

Businesses and other organisations can get their official NZ COVID Tracer QR code posters through the self-service web form — you will need a valid New Zealand driver licence to use this service.

If you have a large number of locations or do not have a driver licence you can email a completed template to the Ministry of Health.

Get your NZ COVID Tracer QR code posters through the self-service web form here: qrform.tracing.covid19.govt.nz
For more information head to the Ministry of Health Website: https://www.health.govt.nz/our-work/diseases-and-conditions/covid-19-novel-coronavirus/covid-19-resources-and-tools/nz-covid-tracer-app/nz-covid-tracer-qr-codes

If you have any questions please don't hesitate to contact us admin@wakaama.co.nz
NZ COVID Tracer QR Codes Posters

Once you have received your QR code you will be able to print posters. Please make sure to put your posters on display in prominent locations next to every entrance where possible. For example, the poster could be displayed on a wall/fence/signpost in close proximity to your waka -the key thing is to make it visible to club members.

Try not to place your posters on sliding or revolving doors, in narrow or hard-to-see areas, in places with high glare, or in locations that are too high or hard to reach.
NZ COVID Tracer App

The Ministry of Health has created a tracing app — NZ COVID Tracer. This app works by scanning a QR code on a poster at participating businesses. The app then keeps track of where someone has scanned so they know where they have been. Club members will need to download this app in order to sign in with the clubs personalised QR code.

You can download the app in the Apple App Store or from Google Play.

Apple Store: https://apps.apple.com/nz/app/id1511667597
Google Play Store: https://play.google.com/store/apps/details?id=nz.govt.health.covidtracer
773 paddlers have looked at this page
Updated: Sep 17, 2020