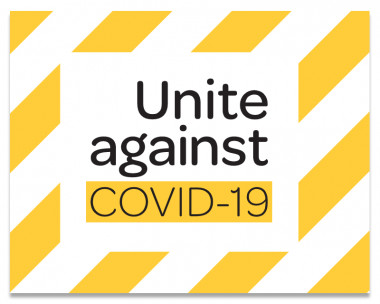 As at 6:00am this morning 28 February 2021 - Auckland will be at Alert Level 3 (The rest of Aotearoa is moving to Alert Level 2) for a minimum period of 7 days. Please ensure you read our Level 3 information. Kia kaha tātou!
·

IMPORTANT
If you feel sick at all – Please stay home
If you have any symptoms of COVID-19 even a runny nose, please get a test and then stay home until you get the results back.

People at higher risk of severe illness from COVID-19 (e.g. those with underlying medical conditions, especially if not well-controlled, and seniors) are encouraged to take additional precautions when leaving home.

Waka Ama activity is as follows:
Level 3, Waka Ama during activity:
Must be kept alone or in your bubble only

No congregating in any groups that are outside your bubble

Can only be on W1's (OC1 with Rudder or V1 Rudderless)
-

No: W2, W3, W4, W6 or W12

If you have not paddled a W1 before or you are not a confident W1 paddler then you should not be paddling during level 3

Any paddling in W1 MUST be kept close to shore (Recommend no more than 200 meters offshore at any point)
You should only use your own canoe and equipment (unless you are sharing with someone in your bubble). Shared equipment, like club waka, should not be used as they carry the risk of spreading infection.
Regular safety precautions should be adhered to at all times:
- Life jacket/PFD
- Two forms of communication
- Spare paddle
- Leg leash
- Tell someone you are going paddling and when you are likely to be back
- If you are paddling in the evening make sure you have a light that is visible 1 meter high and 360 degrees.
Please consider the weather conditions before paddling. Check the tide & check the wind conditions. Do not paddle in weather conditions eg; strong wind /large swell, that is beyond your capability. You do not want to put yourself at any risk of requiring rescue at any time.

Be extra careful about driving with your canoe on your car and because you may be by yourself, be careful carrying your waka to and from the water. Avoid any unnecessary injuries at this time.

Stay local – you cannot drive outside of your the Auckland regional area to paddle at this time.

Please make sure you clean/disinfect your waka and equipment if there is any chance that someone outside of your bubble will come into contact with it.
Waka Ama Events:
No Waka Ama NZ sanctioned events will be permitted to take place during level 3. Waka Ama New Zealand will review the commencement of waka ama events after the Government provides more information about the duration of the Level 2/Level 3 lockdown.
You can stay up to date with the latest information and advice from the New Zealand Ministry of Health here: https://www.health.govt.nz/…/dis…/covid-19-novel-coronavirus
For further advice regarding Auckland level 3 restrictions please go here: https://covid19.govt.nz/covid-19/restrictions/auckland/
There is also a dedicated Government a website where you can find all essential information https://covid19.govt.nz/
If you have any direct concerns regarding COVID-19, you can call the dedicated Healthline for free on 08003585453 (or +64 9 358 5453 if you're using an international SIMS)

If you are feeling unwell or have any symptoms of COVID-19 please stay home – Do not paddle.

Please contact admin@wakaama.co.nz should you have any questions

We will keep you updated with further advice as it comes to hand.
Kia haumaru te noho whānau
Ngā manaakitanga ki a koutou katoa
Lara
492 paddlers have looked at this page
Updated: Yesterday