Air Tahiti Nui Aotearoa Aito 2017 (Sanctioned)
Venue: Kohimarama Beach, Auckland
Date: Sat 4th Mar 2017
Distance: 6km/12km/24km
Air Tahiti Nui Aotearoa Aito


Congratulations to the following paddlers who secured tickets to Tahiti for Te Aito in June


Marama Elkington - J19 Women
Daniel Calder - J19 Men
Nicky Kingi - Master Women
Tupu King - Open Men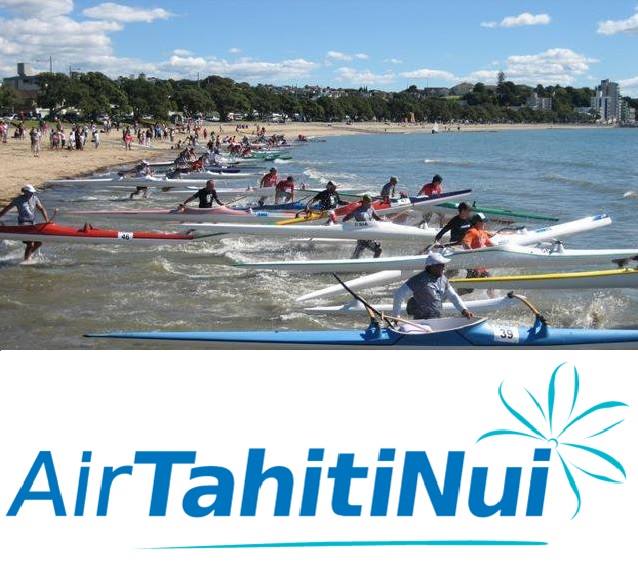 2017 Race Program
Please note: Race program may change dependent on entries.
All of the womens races start together in the first race. Then all of the men start in the 2nd race.
The tide is not very favorable this year so we will be doing all that we can to make sure the starts and finishes are as fair as possible.
Venue: Kohimarama Beach. (Yacht club end)
V1 Registration: Kohimarama Yacht Club From 7:30am
(no entries will be taken on the day)
8:30am Karakia
9:00am Race Start for (V1 Short Course/Junior women 6km, Junior Women 12km* and Women 12km*)
10:30am Race briefing (Short Course/Junior Men 6km, Short Course Men 12km, Junior Men V1 12km* and Men 24km*)
11:00am Race Start (Short Course/Junior Men 6km, Short Course Men 12km, Junior Men 12km* and Men 24km*)
Estimated finish 2:00pm followed by prizegiving at 2:30pm and the draw for Spot Prizes
*= Races that qualify for Air Tahiti Nui Ticket
Please note times may be subject to change
No entries will be taken on the day
Low tide = 06:20am
High Tide = 12:49pm
Prizegiving awards ceremony for all categories will take place at the completion of the Mens race
Online Entries:
Contact Details
Name: info@aotearoaaito.com
Mobile: +64211315554
12620 paddlers have looked at this page