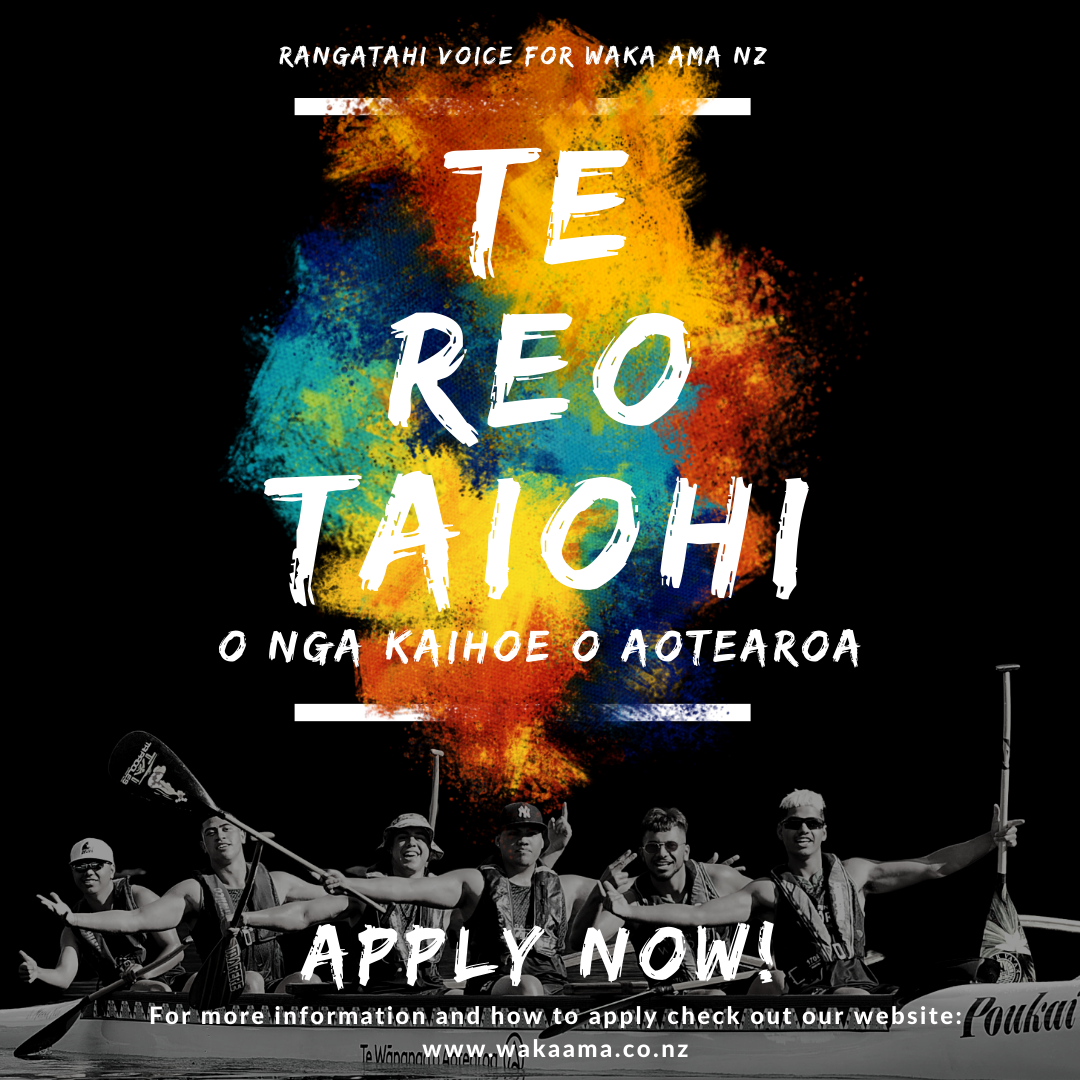 Te Reo Taiohi o Nga Kaihoe o Aotearoa
Rangatahi Voice for Waka Ama NZ
We are excited to announce the launch of our new kaupapa - Te Reo Taiohi Nga Kaihoe o Aoteroa!
If you are interested in being a rangatahi voice for Waka Ama NZ and contributing to the future of waka ama then this is for you!
For full information and to check eligibility criteria, please ensure you read the Te Reo Taiohi Terms of Reference available on our website.
To apply, please contact your region directly.
Tai Tokerau Polynesian Canoe Association - TTPCA
Northland
Auckland Region Outrigger Association - AROCA
Auckland Region, Mahurangi to Onewhero
Te Puku o Te Ika - TPOTI
Waikato / Bay of Plenty, New Plymouth, Hamilton, Taupo, Rotorua, Tauranga
Te Uranga o Te Rā - TUOTR
Gisborne, East Coast, Opotiki, Hastings
Hoe Tonga Pacifica Waka Ama Association - HTPWAA
Wellington, Wairarapa, Manawatu, Wanganui
Te Waka o Aoraki - TWOA
South Island
Please note Waka Ama NZ are not receiving or processing any applications. You must contact your region directly.
504 paddlers have looked at this page
Updated: Jun 3, 2021