Adding a new member, affiliating and verifying
1.
      

Go to wakaama.co.nz homepage click on Members Area




 

2.      Log in to members area (only club reps will have a password and log in)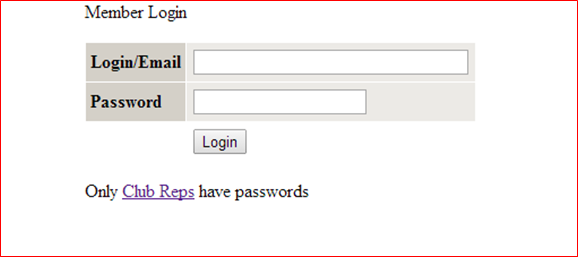 3.      Click on the Members tab
You can see the options:
Add New Member




Search for Member




Export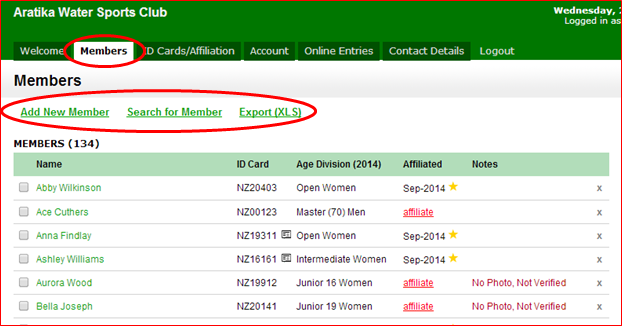 4.      To add a new member to your club who has an NKOA ID or paddled for another club previously click 'Search for Member'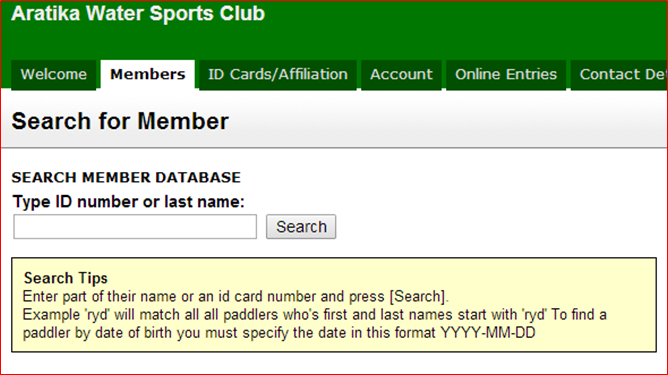 Note: It is best to search for a paddler so you do not create a duplicate NKOA ID number for them.
5.      If you cannot find the paddler or you know they haven't paddled before select  'Add New Member '
You must add new paddlers to the NKOA database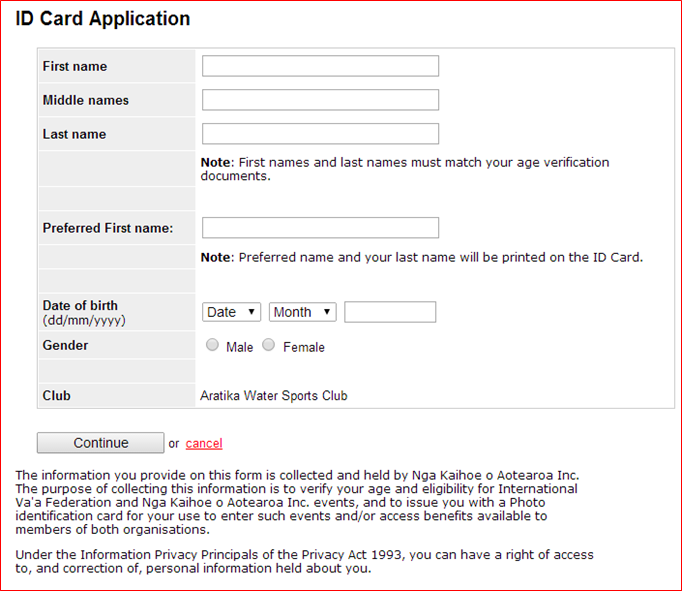 PLEASE NOTE: Only Waka Ama NZ Staff can verify a paddler. To verify a paddler scan or take a photo of one form of identification with the date of birth visible. For example:
 

drivers licence,




passport,




Birth cert etc.



Email this to admin@wakaama.co.nz and we will verify for you.
6.      You can load a new photo for a new member click here for tips. Otherwise under notes it will read 'No Photo, Not Verified'

7.      You can then affiliate the paddler by clicking the red affiliate

Note: If a paddler has a 1 Star next to their affiliation date, this is their primary club and the only club that will be invoiced the $15 affiliation fee for that current season.

ORDERING ID CARDS
All paddlers are required to have a membership number and an ID Card to produce at events.

ID Cards cost $5 each except during the peak National Sprint Championship period where the cost is $15 per card.
To apply for an ID Card, you need to see your club representative who has login details and they will register for one online.
You will need to provide to your club representative a photo and proof of ID such as a copy of your passport, birth or marriage certificate, or drivers licence.
Your club representative is required to email the proof of ID to admin@wakaama.co.nz for verification. This is generally completed within 2 working days. This must be done before the card can be ordered.
To load photos online they must be a jpg version.
Club representatives will login on www.wakaama.co.nz and search paddler.
If the paddler is not already created then the representative will need to create a new paddler and follow the prompts as listed above.
To order a new card a paddler must be included as a current club member and selected to order a new card. You can order multiple ID cards at one time. Then to order the cards scroll to the bottom of the members page and select Order ID Cards

Once an order has been created the club will be invoiced and ID cards are posted at the end of each month. Internet banking is the preferred method of payment.
You do not need a new card every season, but the design does change every year.
Here is a list of the club reps:
http://www.wakaama.co.nz/clubs/reps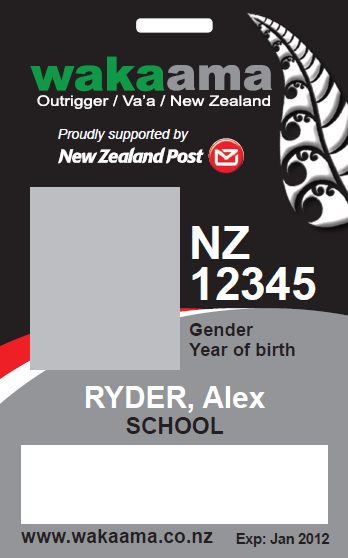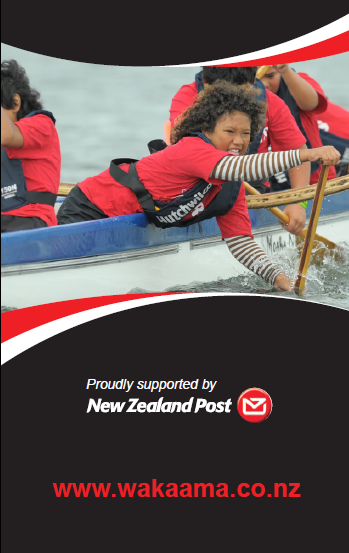 Updated: Jul 24, 2014
105,222 paddlers have looked at this page