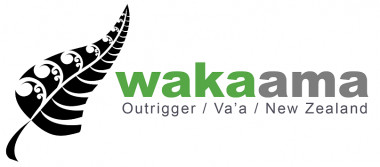 Sanctioning Update Pānui 8 January 2021: https://wakaama.co.nz/stories/read/1005442
Waka Ama Events and COVID-19 Alert Level 1:
With mass gathering limits now removed, waka ama events can now take place.
All events on the Waka Ama New Zealand calendar (existing and new) will need to complete the updated sanctioning policy in order for events to be sanctioned.
The updated sanctioning policy will include the following:
It will be compulsory for all sanctioned events to use the Waka Ama New Zealand Online Entry System. This will help with contact tracing systems.
It will be compulsory for clubs to add participants to the online entry system within the specified time frame. Failure to do so will mean teams will be withdrawn from the event. Use of this is included in your sanctioning fee.
Event organisers must provide the opportunity for all those who attend an event to 'check-in' keeping a record of attendees, this includes contractors, officials, volunteers, whānau, and spectators. This will need to be through electronic means or in a paper form. It is highly recommended to create and display a QR code poster at your event.
Event organisers must encourage best practice hygiene is practiced
Event organisers need to be aware they may be asked to postpone or cancel gatherings under the circumstance that a significant outbreak has re-occurred, or if case numbers increase.
The WANZ COVID sanctioning policy is attached at the bottom of this page, along with all other sanctioning forms/plans that will need to be completed and submitted in order to sanction your events. Please contact admin@wakaama.co.nz if you have any further questions

As the sport grows and as more and more events get added to the calendar it is important that we provide a process for nationally sanctioned events:

Safety of participants




Minimum Safety standard




Legal protection for organisers




Protection for the sport




One insurance policy for sanctioned events (Saves costs for all event organisers)




Website publication of events




Capture of real participant numbers




Better planning and structure of event calendar




Minimum standard of delivery



In New Zealand the availability of no fault insurance cover through ACC and the lack of a right to sue for personal injury must not be allowed to lead to complacency about the safety of others

On the following attachments we will provide you with more detail and some guidelines to help you through the sanctioning process.
Public Liability Insurance – Why do we need it if we are organising an event?
A Public and Products Liability policy can provide your club, community group or organisation with an indemnity against all sums which you become legally liable to pay (by way of compensation) for damage to the public resulting from an occurrence which arises from your activities. A legal liability can arise from your negligence, or the negligence of your members, including voluntary workers engaged on behalf of the club, who are working in a recognised role for the club or group.
To put this another way if you do something, or fail to do something, then where you are negligent (e.g. you have breached your duty of care) and someone's property is damaged as a result of this negligent act, the policy will defend you and pay compensation if you are legally liable subject to the specific terms and conditions of the policy. For example, a tent comes loose in windy conditions as it was not properly secured, and damages a nearby house. (www.localcommunityinsurance.com)
The above is a very brief explanation of Public Liability insurance, it is important that all event organisers have appropriate levels of insurance to cover their liability in many cases now City Councils are requiring that event organisers produce Public Liability certificate before permission will be given to use a public space or waterway for an event. This has been the case in Auckland for a number of years.
Protecting Waka Ama:
As well as ensuring that event organisers are protected we have a duty to ensure that the sport is protected and its members are safe at all times. For this reason we have developed some standard safety protocols, an event safety and operation template for event organisers and a calculation tool for the minimum number of safety boats required at events
Here is the link to the support boat calculator and downloadable information - http://www.wakaama.co.nz/supportboatcalculator
As a water sport Waka Ama is open to risks that require us to ensure we take adequate precautions to inform, protect and enable participants as well as event organisers. If something goes wrong at an event the sport as a whole will be impacted.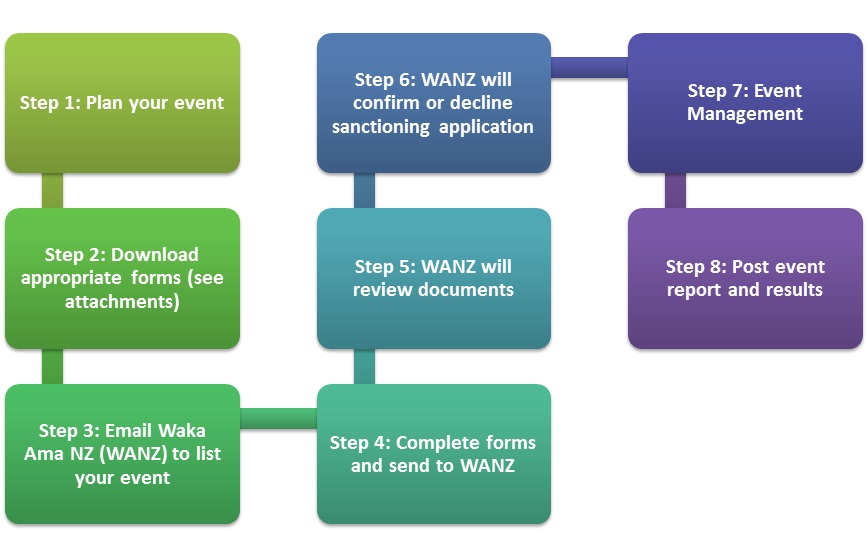 More information about Waka Ama Events and Sanctioning can be found in our Club Tool kit - http://wakaama.co.nz/pages/read/1003607
Should you have any questions about sanctioning, Please contact admin@wakaama.co.nz

126,281 paddlers have looked at this page
Updated: Nov 16, 2020