WANZ Foundation Coaching - CBE Safety Basics - Dunedin
Venue: Otago Yacht Club, 25 Magnet Street, Dunedin
Date: Sun 4th Jul 2021
Distance: Coaching Course
Host: Waka Ama NZ
Regatta Cancelled
Sorry but, this regatta has been cancelled.
View other events on our
Race Calendar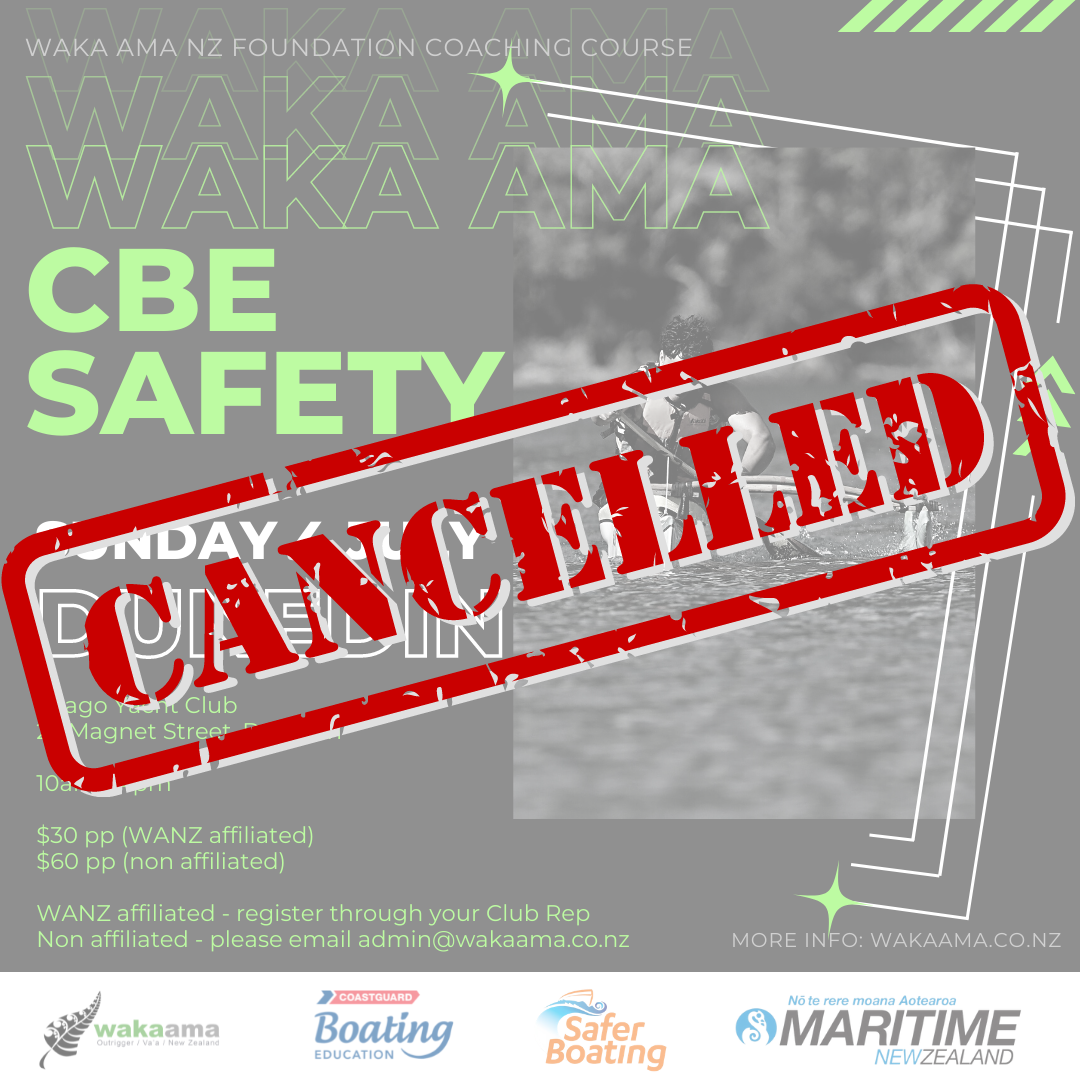 WANZ Foundation Coaching - CBE Safety Basics

Waka Ama is a fast-growing marine activity and sport in New Zealand. The purpose of the Waka Ama Safety course is to encourage safe practices essential to paddling Waka Ama, in addition to that covered in Day Skipper and Boatmaster
AIM: This course is designed for Waka Ama paddlers old and new. Includes parts of the Waka Ama, equipment, emergencies, communication, weather, trip planning, navigation techniques, rules and regulations.
Waka Ama Safety Course proudly brought to you by Waka Ama NZ, Coast Guard Boating Education and Maritime New Zealand.

Contact Details
Name: Waka Ama NZ
401 paddlers have looked at this page