Waka Ama NZ COVID-19 Vaccine Webinar
Venue: Online
Date: Wed 13th Oct 2021
Distance: Webinar
Host: Waka Ama NZ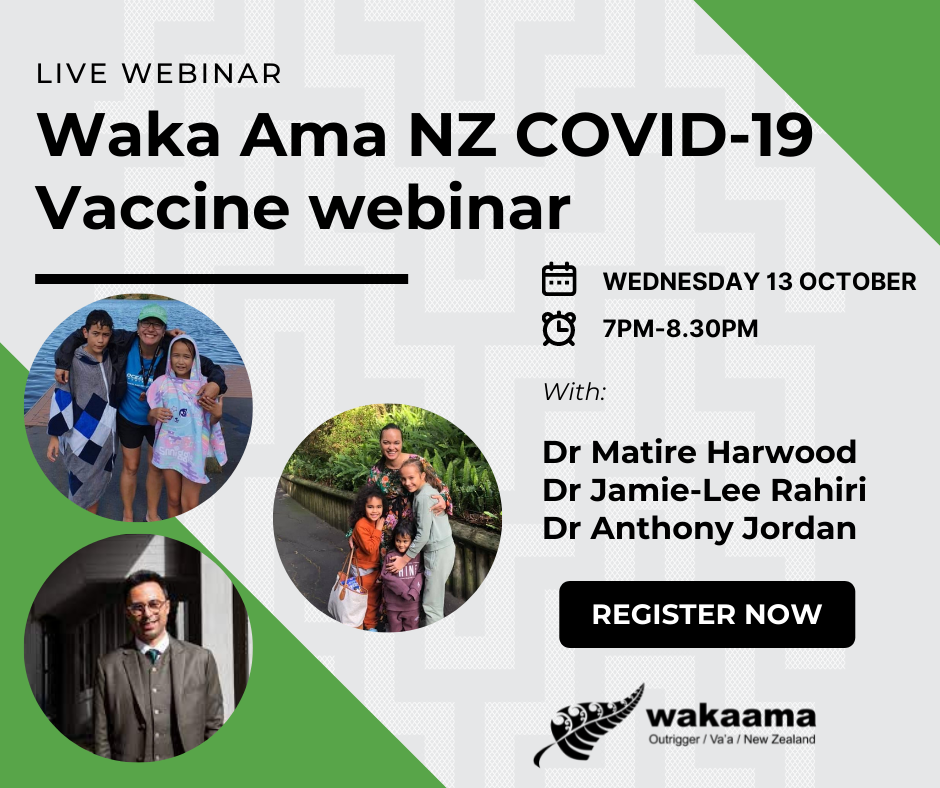 Waka Ama NZ will be hosting a Webinar that will be open for anyone to attend and hear from three leading medical practitioners Dr Matire Harwood, Dr Jamie-Lee Rahiri and Dr Anthony Jordan who also happen to be a part of our waka ama whānau.
The purpose of this webinar is to provide information for our Waka Ama Whānau about the vaccine. Matire, Jamie-Lee and Anthony will talk about the Covid 19 vaccine and answer questions you might have. We encourage you to register for this webinar and pass it on to anyone who may be interested. The webinar is free and we ask when you register to provide us with any pātai (questions) or areas regarding the vaccine that you would like our experts to cover.
Click here to register for the webinar
Whilst we haven't received any directive from the Government yet regarding a vaccine mandate for events, this may be something that takes effect in the near future and to avoid disappointment, those who are putting off getting vaccinated should initiate the process now.
Here is a link that provides all the info on how to book your vaccine https://covid19.govt.nz/covid-19-vaccines/how-to-get-a-covid-19-vaccination/
Waka Ama New Zealand is here to answer any questions that you may have, please don't hesitate to ask by emailing admin@wakaama.co.nz
Read below for more information about Dr Matire Harwood, Dr Jamie-Lee Rahiri and Dr Anthony Jordan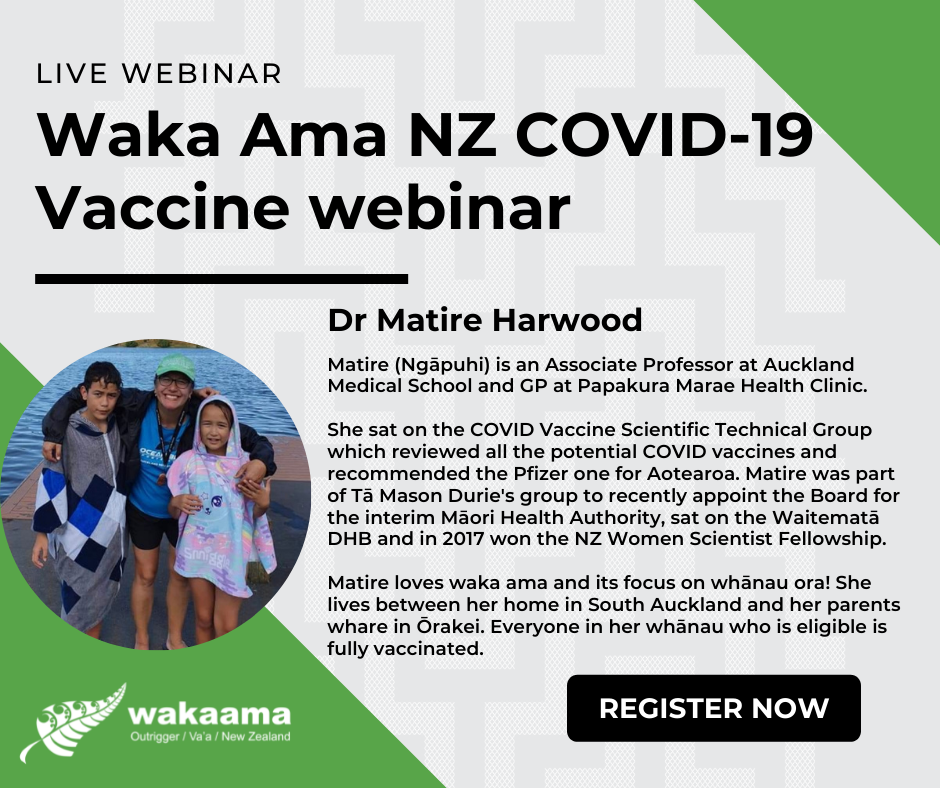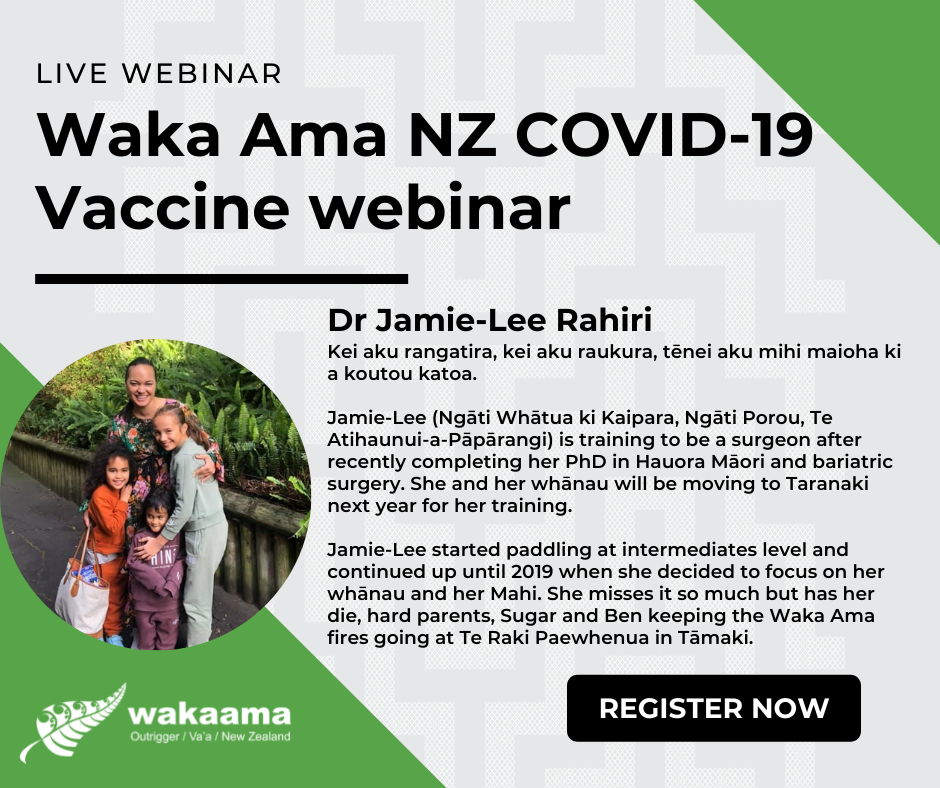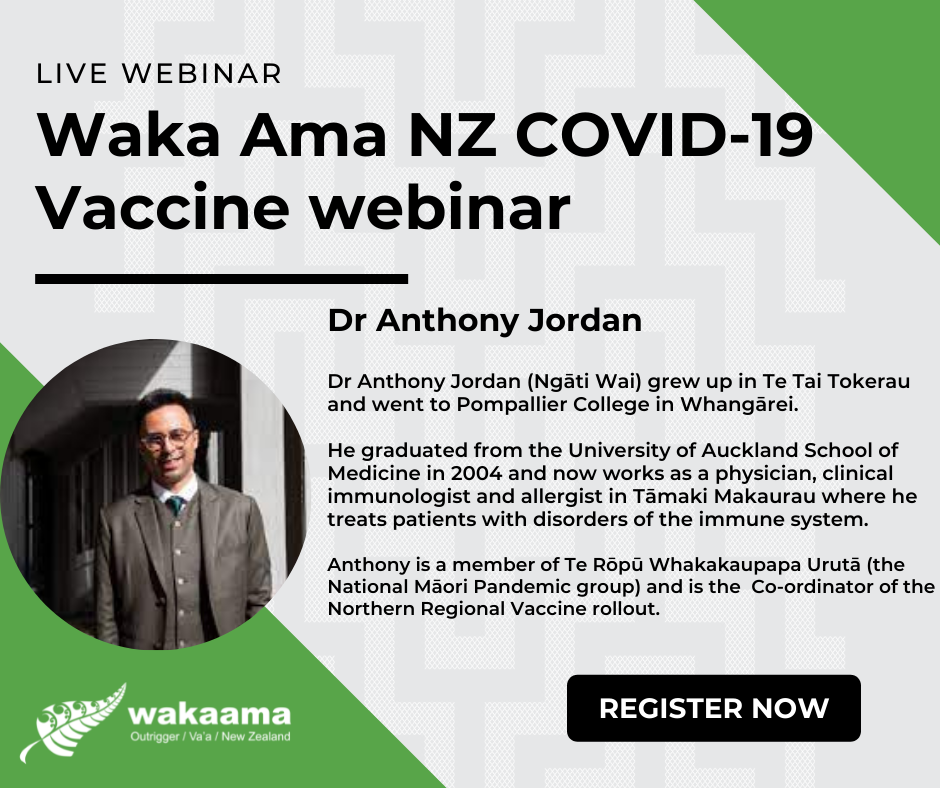 Contact Details
Name: Waka Ama NZ
505 paddlers have looked at this page