Manawa Hine W1 Women's Relay Race (Sanctioned)
Venue: Turanganui & Waimata Rivers, Gisborne
Date: Sat 22nd Jan - Sun 23rd Jan 2022
Distance: 3km circuit
Host: Mareikura Waka Ama Club Incorporated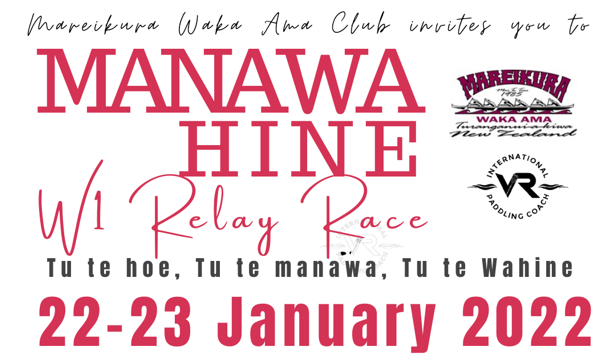 Mareikura Waka ama Club invites nga kaihoe wahine toa to join us in racing in our awa and our moana in Turanga nui a Kiwa. This event is a celebration of our Tairawhiti waka wahine greatness. To highlight the skills, determination and power of our wahine. Through times of uncertainty let us gather in strength and weave more happy times. Kia Tū Te Hoe, Tū Te Manawa, Tū te Wahine!!!

See attached pānui for all information - please note the Sunday racing has been cancelled - the Saturday events will still go ahead
Online entries are open!
Payments can be made to
Mareikura Waka Ama Club
03-0638-0347417-00
Online Entries:
Entries Close: Thu, 20th Jan 2022 at 11:59pm
Roster Close: Thu, 20th Jan 2022 at 11:59pm
Contact Details
Name: Vesna Radonich
427 paddlers have looked at this page