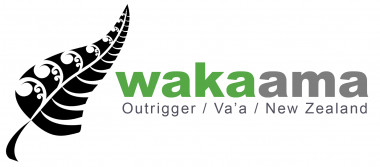 Waka Ama New Zealand is very pleased to announce the teams that will represent New Zealand at the IVF World Sprint Championships in Tahiti in July.
Congratulations to those paddlers who have been successful in their selection. We wish all 5 teams the very best for their training and preparation over the next 4 months.
During the next month we will start to profile each paddler and follow each teams journey to Tahiti.


New Zealand Elite Women

Coach: Kiwi Campbell
Manager: Florrie Brooking

Akayshia Williams
Cory Campbell
Emma Helmich
Kiwi Campbell
Kodi Campbell
Koha Vitolio
Marama Elkington
Marianna Hodges
Te Whaeoranga Smallman
Yvette Heke





New Zealand Elite Men

Coach: Mark Malaki-Williams
Manager: Mereana Rennie

Ash Roozendaal
Bradley Anderson
Bruce Campbell
Jamille Ruka
Joshua Perese
Kimi Taliauli
Marcel Hellesoe
Mark Malaki-Williams
Michel Arai
Patrick Rimene
Shannon Moon
Teremoana Tere
Tupuria King




New Zealand Development Women

Coach: Sieda Tureia
Manager: Penny Scragg


Gabby Wainohu
Inamaru Tere
Keri Mankelow-Ngatoro
Kyra Mita
Makayla Timoti
Rangi-Riana Williams
Tia Hinemoa Akurangi

New Zealand Development Men

Coach: Maori Kava Tere Snr
Manager: Agnes Tere

Ben Jacobs

Darius Apanui Nepe

Ducati Walford

Keanu Kemp

Manaakiao Maxwell

Rehua Selwyn

Tawharangi Smith




New Zealand Para Va'a Team

Coach: George Thomas
Manager: Honoria Ropiha
Assistant Manger: Angelina Tangiora



AJ MacDonald

Andrew Priest

Bruce Campbell

Christine Walters

George Taamaru

George Thomas

Jac Coutier

Jo Pikia

Marcus Thompson

Peter Cowan

Wayne Trott

Wally Noble










101,931 paddlers have looked at this page
Updated: Mar 16, 2018