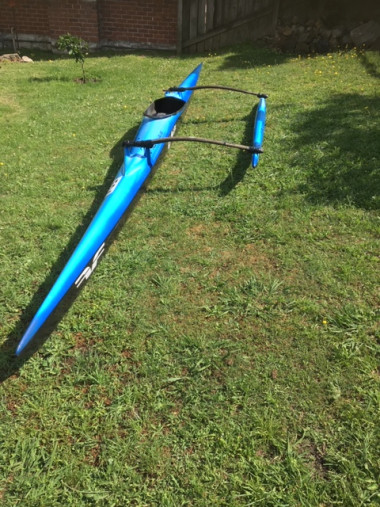 V1 Fai 3X (Pro Model) - $4500
Purchased brand new in 2015 for $7200.

Good condition; well used.

Full carbon fibre with Tehuritaua kiatos and f

oot pump water bailing system.

Weight approx 14kg.

Repairs done to nose, tail and ama.

Existing chips and scratches to gel coat (photos of these can be provided).

Comes with cradle for roof rack.

Excellent canoe for training and racing.
Please text or call Api on 027 247 1960 or email aperahamahurihanganui@gmail.com if interested. Further photos can be provided and inspection and test paddle can be arranged. Canoe stored in Wellington.
Sent from my iPhone
86,069 paddlers have looked at this page
Updated: Jan 5, 2019