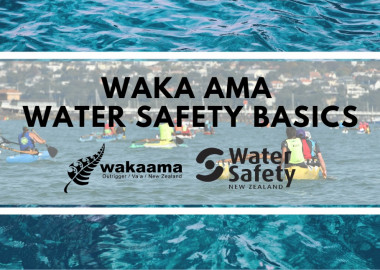 Waka Ama New Zealand, in association with Water Safety New Zealand, places a strong emphasis on our waka ama whānau being safe in and around the water. Water safety is a fundamental element within waka ama. The purpose of this booklet is to educate our waka ama whānau in six key areas of water safety in relation to waka ama.
These key areas are:
Personal Floatation Devices (PFD)
The environment
Marine Weather Conditions
Communication
Equipment Required
and Maritime Laws
This booklet aims to provide new and existing members with basic water safety information so they feel safe and able when heading out on the water.

A number of hard copies will be sent out in a resource pack for each club.
Follow this link for a printable version: https://bit.ly/2XNGjCf
If you have any questions please contact admin@wakaama.co.nz

504 paddlers have looked at this page
Updated: Jul 17, 2019