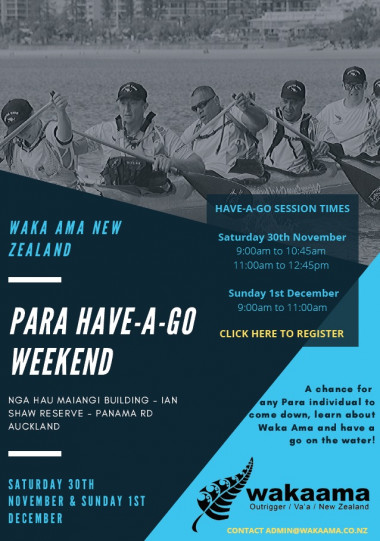 If you or someone you know is keen is disabled and keen to give Waka Ama a try then please pass this on.
Waka Ama New Zealand will be running some Para Have a Go sessions on Saturday 30th November and Sunday 1st December. 
The Venue will be Nga Hau Maiangi, Ian Shaw Park, Panama Road, Auckland 
All of the details are available on the attached Panui. 
Please click on the link to register https://forms.gle/6i1vS2fPvow5DzaBA
772 paddlers have looked at this page
Updated: Nov 14, 2019