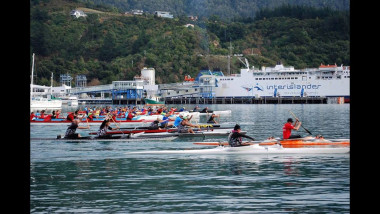 It is with great disappointment that we must announce the cancellation of the Long Distance Nationals scheduled to be held in Waitohi - Picton on 24th and 25th April
It would have been the first time that the Long Distance Nationals would have been held in Picton and the event was looking likely to exceed well over 500 paddlers plus supporters, whanau and spectators.
The decision to cancel has been made in keeping with the New Zealand Governments mass gathering policy to prevent further spread of the COVID-19 Virus.

The Te Tau Ihu organising committee, local clubs and Te Waka o Aoraki Region have done a fabulous job organising the event to date under the leadership of regional President; Tracey Kingi. We thank them all for thier efforts and look forward to working with them again in the future.
Thank you to all the clubs and teams that had entered the event, we know how much organising and training goes into attending an event such as this.
If you have any questions relating to the cancellation of the event please contact admin@wakaama.co.nz
If you have any concerns regarding COVID-19, you can call the dedicated Healthline for free on 08003585453 (or +64 9 358 5453 if you're using an international SIMS)
Please ensure that you are aware of all the health precautions necessary to limit the spread of the virus. This Ministry of Health link, answers many common questions about COVID-19 at health.govt.nz/covid-19
Please take care of one another at this time.
Ngā mihi
Lara
2,187 paddlers have looked at this page
Updated: Mar 17, 2020