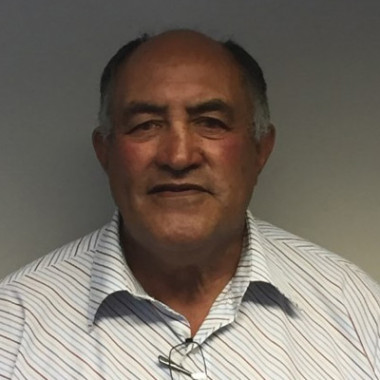 Our aroha and condolences to Bim and the Skudder whānau on the passing of their beloved George.
George Skudder held the position of President of Ngā Kaihoe o Aotearoa from 2003 to 2006 and made a significant contribution to the sport of Waka Ama.
Moe mai rā e te Rangatira.
Photo Gallery (click to enlarge)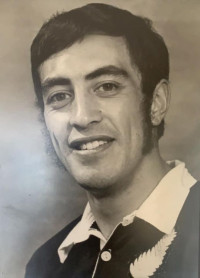 Reader Comments
(Add a comment)
E te tuakana e Hori, hoki atu ra ki to nui, ki to rahi. Waiho ake matau hei kawe i o rongo, he mea hei whakatamarahi i a tatau, rokohanga tenei kaupapa o te hoe waka, nahau tonu i whakapoipoi i tohau nei wa. E kore e mimiti nga maharatanga mohau, a, ka tokia pumautia nei i te whatumanawa o te whanau hoe waka katoa o Aotearoa, o te ao whanui, haere, haere, moe mai ra.
I posted on Facebook that George has the unique distinction of being the first affiliated member of Nga Kaihoe o Aotearoa NZ00001. Just last week I affiliated our newest paddler with the number NZ32151. Such has been the legacy George has left. He now joins our other fellow paddlers who together have created the legacy we now enjoy.
Kati, e Hori, kua riro atu na koe ki te ia o te matoru o te po. Haere, haere mahau.
Our thoughts are with Bim - also an absolute loyal servant to waka ama and still going - the children and the mokos.

Naku matau ano o te karapu o Horouta


Walton Walker - President Horouta Waka Hoe

- 10-May-2021

Tautoko Walts, Thank you Uncle for your contribution to Waka Ama. Such an amazing leader who had the vision to create the U23 to help transition our rangatahi into the open division during your time as President. A person who has had such a huge impact on my life which I feel very blessed that you and Aunty Bim have been apart of mine and my whanau lives something we are very grateful for. You will be dearly missed. Love and light Aunty Bim, Bernie, Vance, KJ, Erana and the moko's xx


Takao-Campbell Whanau

- 11-May-2021

Very sad to hear, we haven't heard that name for quite some time... But definitely what a legend. All our condolences go to the whanau from the Rotorua Whanau of Hei Matau Paddlers. R.I.P matua and may we continue to grow this sport and lifestyle as you intended it to be.


Kelley Korau

- 11-May-2021
338 paddlers have looked at this page
Updated: May 10, 2021