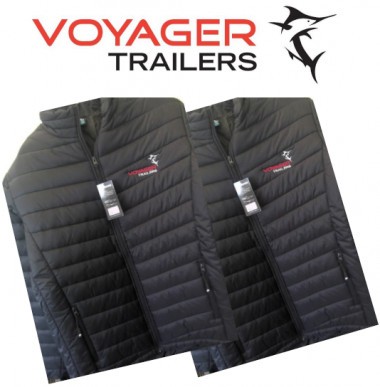 Our prize this month is kindly donated by Voyager Trailers in Hamilton. Check out their listing and services on our Equipment Suppliers page.
*** Two Voyager branded jackets donated by Voyager Trailers Ltd ***
Website: http://www.voyagertrailers.co.nz/Text/128/Waka-Trailers.html



How do I enter the draw?

All you need to do is to be an affiliated member of a Waka Ama Club that is affiliated to Nga Kaihoe o Aotearoa (Waka Ama New Zealand ) Inc.
How do you know if you are affiliated?
You can enter your ID card number into our new affiliation checker and it will tell you if you are currently affiliated http://wakaama.co.nz/affiliationchecker
If you are not affiliated or you do not know your ID card number, please check with your club, they will be able to tell you your ID card number or affiliate you.
So who can win prizes?
Anyone who has an ID card number that is a current affiliated member.
How do you find out more about affiliation?
You can click here to find out about affiliation and what it means wakaama.co.nz
A reminder that all paddlers will need to be re-affiliated by their club from 1st October for the new 2020-2021 season. See you club rep for further details.
If you have any questions please email admin@wakaama.co.nz, we are only to happy to help.
147 paddlers have looked at this page
Updated: Jul 23, 2021