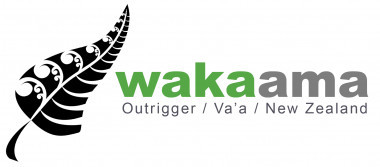 Applications for a Waka Ama NZ Appointed Board Member position close on Friday 26th November
Waka Ama New Zealand are currently seeking nominations for one (1) appointed Board position.
Nga Kaihoe o Aotearoa, (Waka Ama New Zealand) Inc is the non-profit national sporting organisation for the sport of Waka Ama in New Zealand. The organisation's current structure has been in place since October 2011 and the last 10 years have been extremely positive for our sport.

We have this year launched a new strategic plan and the Board are excited to fulfil that plan over the coming years.
Strategic Plan can be viewed here: https://www.wakaama.co.nz/pages/view/6

The vision of Waka Ama NZ is: Waka Ama - for all - for life!


The Board is made up of four (4) elected board members and three (3) appointed Board members. We are currently calling for nominations for one (1) elected position.
Applications can be made by anyone However individuals cannot be an existing member of one of the 6 Waka Ama Regional Boards/Committees (TTPCA, AROCA, TPOTI, TUOTR, HTPWAA, TWOA)

We are seeking a Board member who will take an active involvement in the sport's governance body and in the best interests of its membership as a whole.
All applicants must be honest, reliable, trustworthy and represent the values of our organisation (as outlined in our Strategic Plan)

The application form is electronic form available on this link: https://forms.gle/oCwJhfZ1Q8NwSXCD7
and must be received by 5pm 26th November 2021



Waka Ama NZ Constitution can be found here: wakaama.co.nz


Current Board members can be viewed here: wakaama.co.nz
402 paddlers have looked at this page
Updated: Nov 23, 2021